Here's The Story Of The Conjoined Twins From Hyderabad Who Passed Their Intermediate With First-Class Scores
Proving yourself irrespective of the hardest hurdles is what makes you stronger. And that makes our stories stronger. So today, let's read about the 18-year-olds conjoined twins from Hyderabad who passed their intermediate examination with first-class scores even after facing so many hurdles since their birth.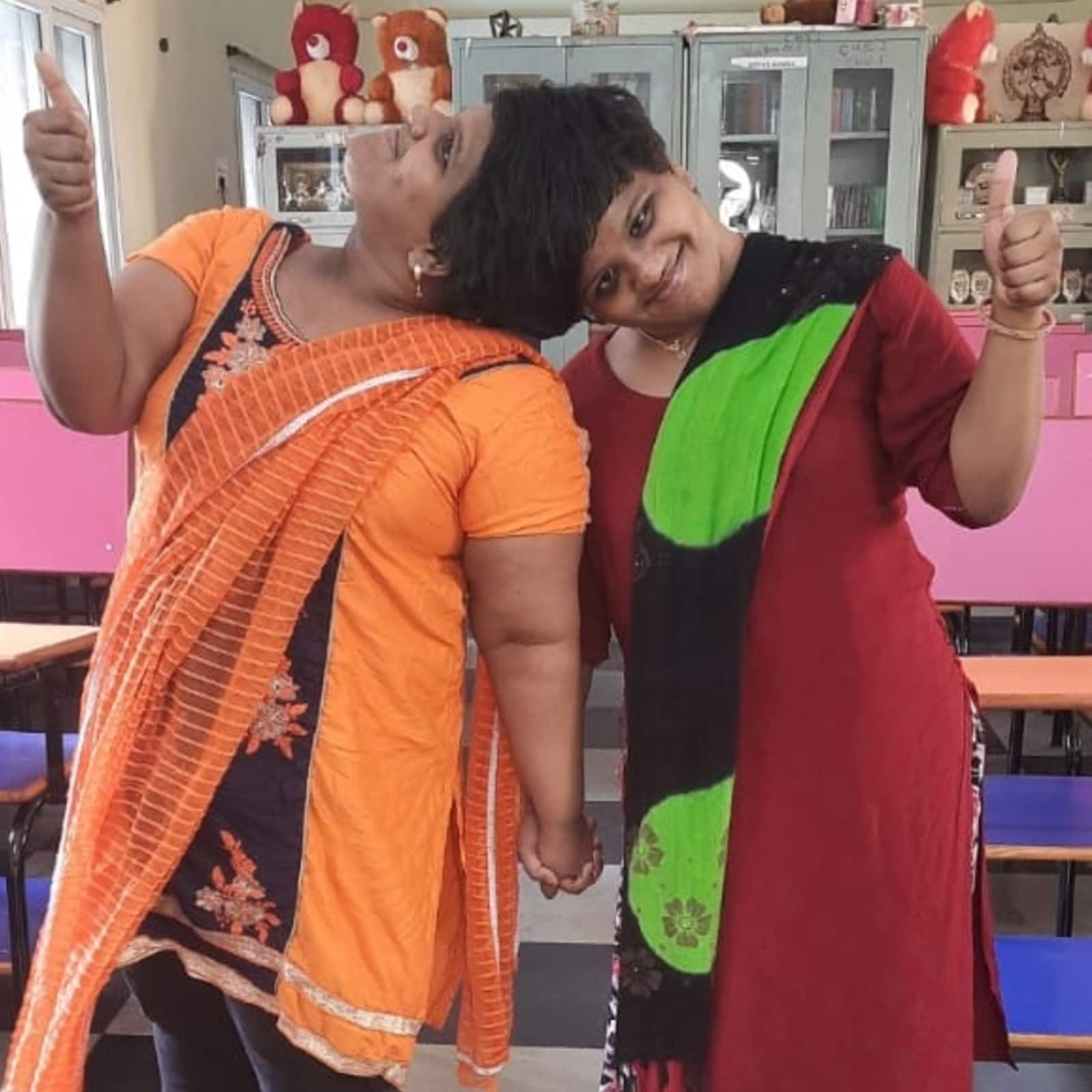 Ninna release chesina Intermediate results lo, Vani and Veena… conjoined twins 712 and 709 marks tho pass aiyyaru. Birth nunche parents support lekapovadam, chala treatments, ila chala ups and downs chusina twins, valla goal midha focussed ga undhi baaga chaduvukunnaru.
2003 lo vani and veena Warangal lo puttaru. Puttagane, valla health condition ni chusi, parents financial ga valla treatment ni support cheyyaleru ani, state care lo vadilesaru. 2003 nunchi 2017 daaka Niloufer hospital lo inpatients la untu, tarvata academic support kosam Yusufguda Home ki shift chesaru.
Niloufer hospital lo unnapati nunche twins ni surgically separate cheyyadaniki chala efforts pettaru. All India Institute of Medical Sciences (AIIMS), Singapore inka United Kingdom nunchi teams of surgeons ochi twins ni almost one-year varaku examine chesaru.
First ee operation cheyyadaniki 10 crores daaka avthundhi ani annaru kaani 10 crores pettina ee operation chala risky ani declare chesaru. Valla head main nerves connected undadam tho, operation tho okkari ledha iddhariki lives loose aiyye chance undhi ani chepparu.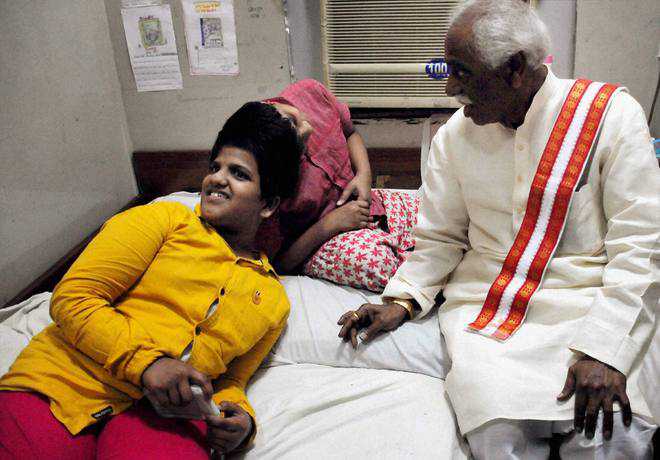 Academic support kosam Niloufer hospitals nunchi move chesaka vallaki private tuitions provide cheyyadam jarigindhi. Morning 4:30 ki lechi, 7 daaka tutor tho chaduvukune vaaru. Tarvata 1 pm-4 pm self-study chesthu, vallaki provide chesina prati facility ni best way lo use cheskunnaru.
Exams lo government vallaki extra time laanti privileges provide cheyyali ani anukunnaru, but iddharu 'NO" chepparu. Etuvanti special privileges lekunda exams raasi, 5 minutes mundhe exam ni complete chesaru, Veena and Vani. Idharu competitive avvadam tho okaritho okaru exam lo assalu matlade vaaru kaadhu.
Valla future goal, chartered accountants avvadam. Intermediate tarvata foundation course join aiyyi valla goal reach avvadaniki prepare avtunnaru. We only wish they reach their goal and make everyone around them proud. They indeed proved nothing is a liability when you are headstrong.
If you wish to contribute, mail us at admin@chaibisket.com
comments