Common Mobile Passwords We Used Atleast Once In Our Initial SmartPhone Days
Intiki thaalam veyaka poyina parledhu phone ki thaalam veskokapothe kompalu munigipothunna rojulu ivi. Dantlo em unnai ani pakkana pedithe mundhu password pettali lekapothe heart attack ye , ipudante apashayam kiri kiri , mind bending passwords peduthunam kaani , gurthundha starting lo silly silly passwords pettukune vallam , starting enti ipatiki na phone password "iloveyouchitti" ne sar sarlendi , phone lo password pettukunantha mathrana , oohalu prema kathalu avuthaya , prema kathalu pellillu aythaya , So here is our list of common/silly/most used passwords that everyone would have used atleast once in their life time
1)Nalugu Gundu Sunnalu
Evadaina phone isthe try chese first password "0000"
2)Birthday
Sherlock Sampath : Nee password cheppara?
Ramesh : Ala ela cheptharandi , nenu cheppa
Sherlock Sampath : Sare nee birth date cheppu
Ramesh : 19-06-1997
PASSWORD UNLOCKED ! MISSION ACCOMPLISHED
3) 1 to 9 batch
"1234" , "123456789"
Idhi badhakist batch anamata , mana valla kadhu combinationlu , pedha pedha passwordlu , 1 to 9 nokkame phone vadinama , pakkana padesama anthe, Number pad medhaki kuda vellaleni badhaka sanghaniki letters lo 1-9 version "qwertyuiop" anamata
4) The S , N , L Patterns
Btech lo pattern guess chey ra dimbaka ani games kuda adukune vallam. Aa nine dots ni vichala vidiga kelakapothe manasu prashantanga undadhu saar
5)password
password is "password" mowa…
Em matladuthunav ra , tagesava ?
6)XXXX
Dey Dey dey boothu kadhu , oke number nalugu sarlu antunna (9999,6666,3333) la anamata
7)saibaba07
Annitiki Saibaba ne dhikku , kakapothe mari saibaba ani pedithe easy password ani , last lo lucky number tagilincha mowa
8)iloveyou
I love you ani evaranna password pettukuntara mastaru ?
Im worlds greatest lover ra , pettukunta
9) GF Birthdate + BF Birthdate
Sar Sarle password pekkunte pelli chesesthara ?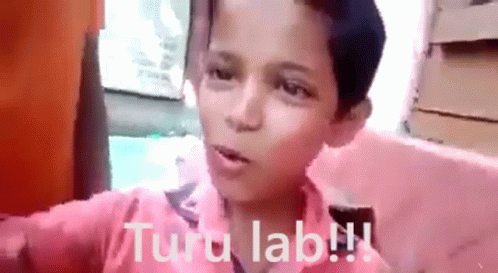 10) No password is the best password
Badhakist pro max memu , Maa phone lo em untadhi bongu , password petti energy waste cheskodam bokka mowa..
Adandi common passwords katha.Ive kakunda birthday + name ani , crush name ani ila chala untayi , hallticket numbers ila migilanavi unnai kadha , meru comments section lo start cheyandi chepthanu , alane me friends ni tag chesi vallu pettukunna silliest password comment cheyamanandi. Ika Selavu.
If you wish to contribute, mail us at admin@chaibisket.com
comments
Tags:
10 mobile passwords we use
,
basic smart phone passcodes
,
chai bisket
,
mobile passwords
,
Most used Mobile Password
,
most used mobile passwords
,
Silly Mobile Passwords
,
smart phone locks
,
smart phone passwords