Viswadabhi Rama, C And Java Kashtam Ra Mowa: Nostalgic Things About College Days Special C And Java Classes
Anaganaga 2014-18 rojulu, adho peeda kala. College lo ardam ayyi savaka, ila coaching ki vellina rojulu avi. Konthamandhi college madyalo velithe, inkonthamandhi Engineering ayyaka coaching ki vellevallu. Abhoo iventi, maa kathalu Vijayawada Swarna complex ki, Hyderabad Ameerpet ki inka baga telusu. Randi manam chadhivi edchina ah special coaching class la muchatlu chepkundham..
Abba, college time ayyesarike alisi potham. Inka akkada nundi special class ki parugulu teyyali ante sahasame! Ento school ayyaka tution ki vellinatu vellevalam.
When you caught your friend in C classes:
Donga my son.. Naaku telikunda vastava, adhi kuda basic C kakunda Java chaala ne sekalu unnai ra neelo.
Ekkada vinte entra, me burra laki ekkanapudu. Nenu cheppedhe meeku ekkuva, dhaniki thodu special class lu ani urike time, fees rendu bokka!
Ammo maa bangarame, maa vajrame!! Ee lekkana 3rd year lone placements vachesthai kadha nanna?
Me to my Theeta friend: Mana College lo ammayilu saripoledha ra, ikkada kuda karuvu lo unnavadila behave cheyaku
Me, listening to class for one week:
Enti intha easy na. Ee matram basics vasthe chalu chelaregipotha. Ee sir entha manchiga chepthunado. Ah banda All in one poina parla kaani ee C, Java notes matram epudu jagratha chesukuntu, sem lu, placement lu kummeyali.
Edo tedaga undenti. Nalugu line la code kastha, pannendu line la code ayindi enti. Chi ikkada kuda ardamkatla, ee C, Java evadukanipettado kaani !@#*
Meeru kuda test lu, exam lu antu jokulu veyyakandi saar, meeku punyam untundi. Maa certificate edo maku isthe ellipotham saar!
Meanwhile my topper friend suggesting me to learn C++, Python:
Idhi class ah college ah:
Mellaga manalni chusi manam edo peekesthunam, podichesthunnam ani okkokadu join avuthu untadu. Teera oka 10 members unde class kastha, etu chusina mana college vaade kanipinche college la maaripothundi.
Vijayawada, BDPS badhithulu, Hyderabad Ameerpet badhithulu assemble amma: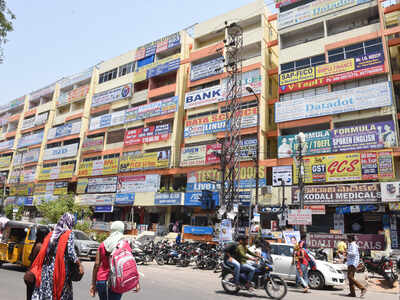 Pakkinti aunty: Enti babu B.Tech ayipoindi ga, ippudu Mtech/MBA chesthunava?
Me: Ledhu aunty, anthaku minchina degree.. C, Java ani!
Adhandoi mari. Caoching classes kuda bunk kottevallam kadha! Enti friends, meeru coaching ki during college vellevara? B.Tech ayyaka vellevara? Mee special coaching muchatlento comments lo gudhandi.
If you wish to contribute, mail us at admin@chaibisket.com
comments
Tags:
c and java ameerpet coaching
,
c and java bdps vijayawada
,
c and java coaching
,
c classes
,
c classes during college
,
c classes in BTech
,
c java
,
java classes
,
special classes