Meet The 23-year-old Bindyarani Devi Who Gave Her Career's Best Performance And Won Silver Medal At Her Debut At Commonwealth Games
Weightlifting lo mana Indians andharu oka oopu oopesthunaru. Every single one that left to Birmingham for weightlifting is killing it and now. While all of us were asleep last night, Bindyarani Devi from Manipur bagged a silver medal in the category of 55kg weightlifting.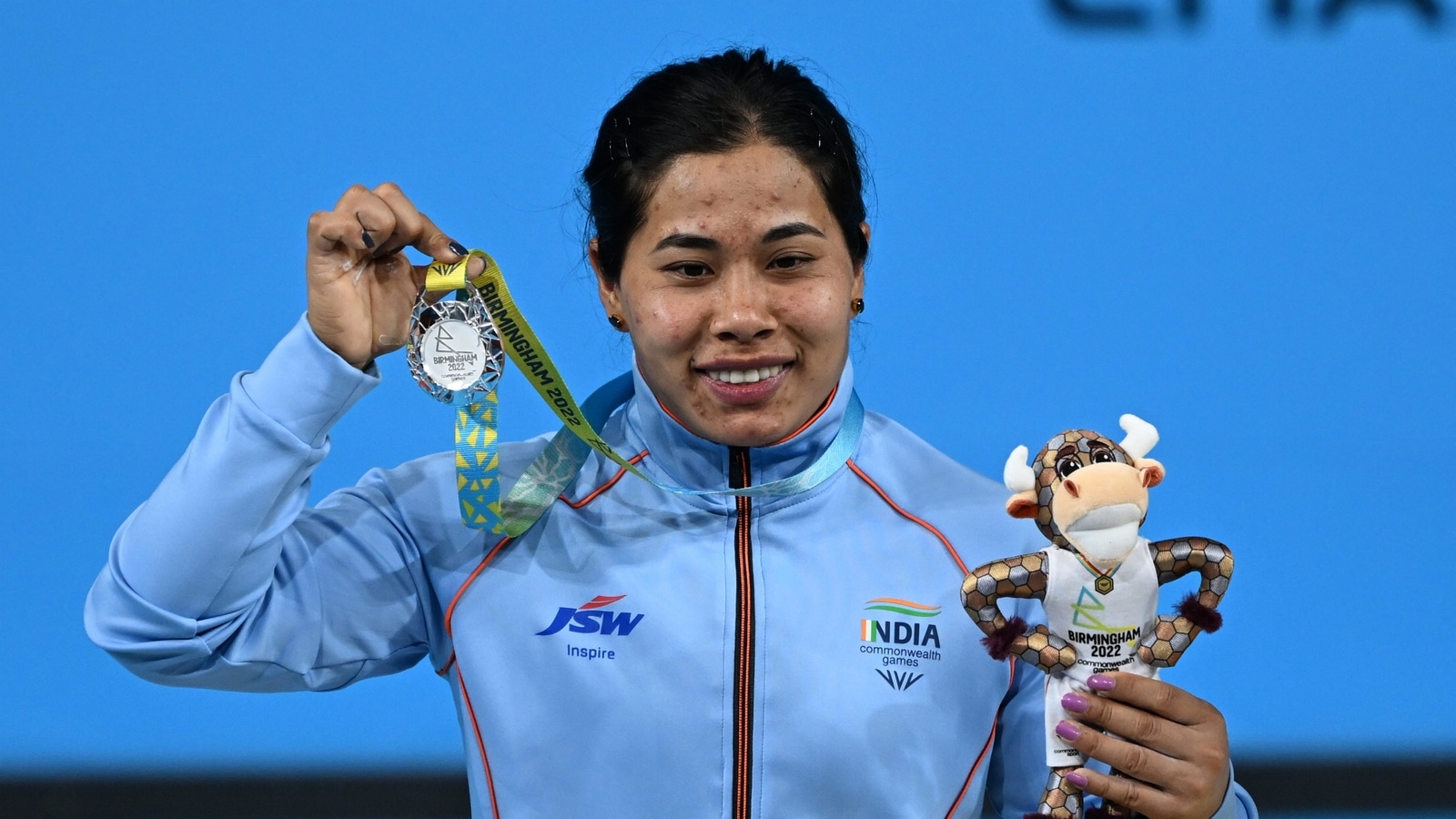 Her early life
The 23-year-old Bindyarani was born and brought up in Manipur. Coming from a family with bad financial background she struggled to train, study and get a good job.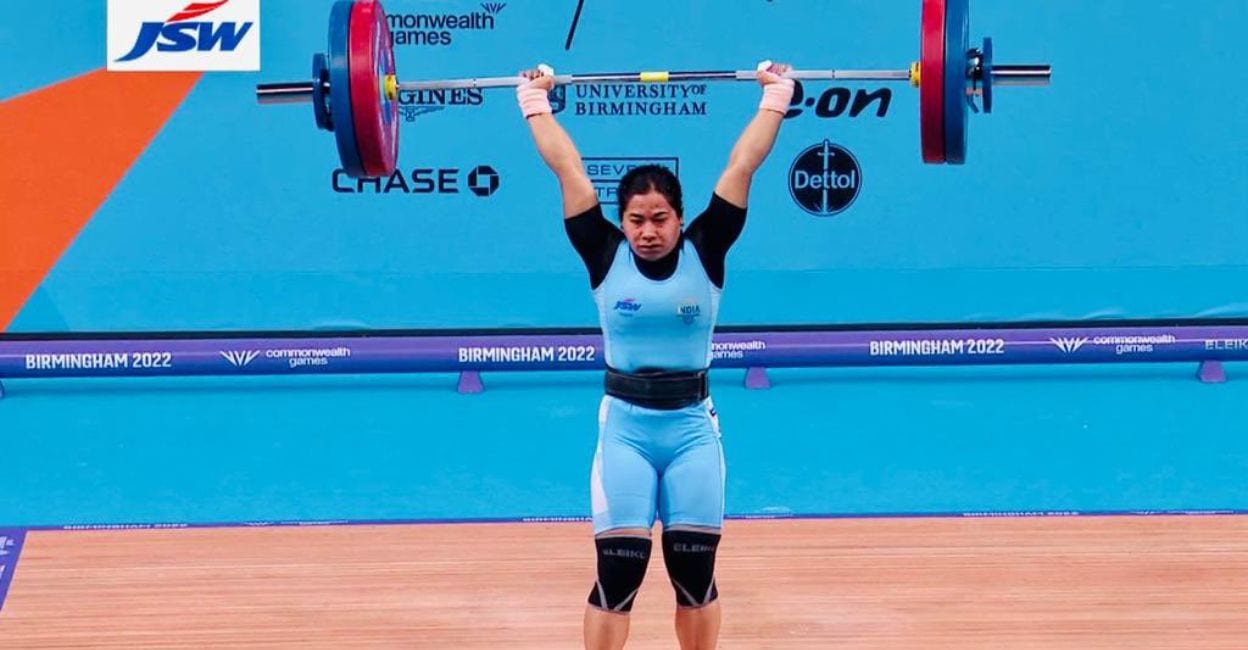 Taekwondo lo interest undadam tho, 2008 nunchi 2012 daaka dantlo training tiskundhi. Kaani tana height takkuva undadam tho, tana height weightlifting ki ideal ani chepparu. Ala, weightlifting ki 2012 lo shift aiyyi training start chesindhi.
Mirabai 2.0
Mirabai inka Bindyarani lo valla native place northeastern Manipur maatrame common kaadhu. Idhari family background, lifting style inka idharu train chese academy kuda same avvadam tho, andharu Bindyarani ni "Mirabai 2.0" ani piliche vaaru.
Job kosam struggle avtunna rojullo, tana idol and gold medalist Mirabai Chanu deggariki help kosam vellindhi. Appudu Mirabai, tana training effect avvakudadhu ani chala expensive lifting shoes ni Bindyarani ki gift chesaru.
Wins before CWG-22
Commonwealth Games lo silver medal geleche mundhu, Bindyarani weightlifting events lo chala medals gelichindhi. 2019 and 2021 Commonwealth Weightlifting Championships lo gold inka silver medal, 2021 World Weightlifting Championships lo gold medal gelichindhi.
Her performance at the CWG-22
55kg weightlifting category lo, total ga 202kg (86kg+116kg) ni lift chesi second place to complete chesindhi, Bindyarani. Tana second 114kgs clean and jerk attempt lo fail avvadam tho, bronze medal ani fix ainappudu, tana final attempt lo 116 kgs attempt chesi tana career best performance ichindhi.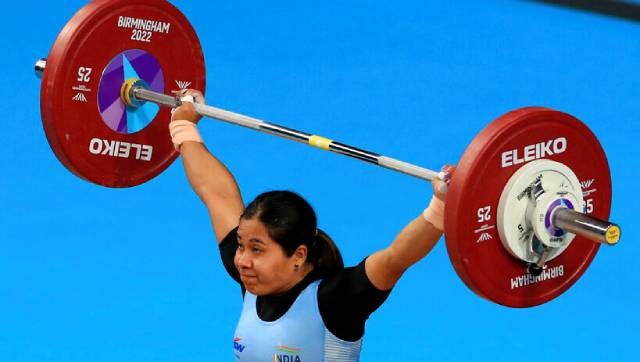 Tana last attempt tho second position ki vellipoyi silver medal ni gelichindhi. Just 1 kg difference tho gold medal ni miss ayina, Bindyarani tana performance tho chala happy ga undhi. Tana first commonwealth games loone oka spectacular performance ichindhi.
"I am very happy with my performance. I am playing in the first games of my career and I am very happy that I won the silver medal in this," Bindyarani Devi told in an interview.
Mirabai, Bindyarani training inka technique lo chala help chesindhi ani, tana success lo Mirabai di chala pedda role undhi ani interview lo Bindyarani chepparu. 2024 Olympics lo best perform chesi India ki medal tevadame, tana next goal. We wish her the best for everything ahead and also congratulate her on her epic win.
If you wish to contribute, mail us at admin@chaibisket.com
comments
Tags:
bindyarani devi
,
commonwealth games 2022
,
manipur
,
mirabai chanu
,
silver medal