Here Are Our Athletes That Missed A Medal At The Tokyo Olympics But Made A Great Name In The History
Olympics has been nothing but one hell of a roller coaster ride. We won a few. We lost a few. But we cheered for them all. Yet, there were few athletes out there that gave their best in the Olympics and missed their chance to wearing a medal by an inch. We all know how it feels like. Nonetheless, as they say, what success doesn't teach us, failure does. And their journey in the Olympics has been something like that.
Finals daaka ochi, oka chinna point difference tho 4th 5th places tho valla Olympic journey end aina, these athletes flourished in India. Chala recognition, extreme support, and encouragement for the part they've played in Tokyo and all the luck for everything ahead of them. Here are those few, you totally outdid themselves but missed it by a whisker. '
Kamalpreet Kaur
Discus throw is one of the least discussed and tough sports at the Olympics and Kamalpreet Kaur, a 25-year-old from a small village in Punjab made her name in the sport this Olympic season. Group round lo tana extraordinary throw tho second-longest place tiskoni finals lo tana spot confirm cheskundi. Finals lo sixth place ravadam tho tana Tokyo Olympic journey end aindhi. But she no stands to be the first Indian to break the 65m barrier. This tough lady is definitely going to bring more glory to our country in the coming days.
Women's hockey team
Oka Chak De India feels ochindi mana vallu adadam chuste. First lo konni matches odipoyina, oka crazy comeback ichi quarter-final lo enter aiyyaru. The quarter-final match was an eye feast where our Indian women defeated the world's no. 2 team Australia. Semi-final was a loss but they geared themselves for the bronze medal match. We lost that with one point difference. We saw all the girls in tears after that loss. We saw them bursting into tears while talking to P.M. Narendra Modi Ji as well. Though we missed the medal, this was the first time ever that our hockey women's team reached the semi-finals.
Aditi Ashok
Golf and Aditi Ashok were both two very less known names up until the Olympics. Medal gelavalekapoyina, she had one of the best Olympic seasons. Not only did she participate, but she also stood to be on second place in the first 3 rounds. World ranking 200 lo unna mana Aditi, world ranking 1 tho compete chesindhi. She finished in fourth place as she missed just two holes. But it is such great joy of bringing light to new sports in our country.
Deepak Punia
The 22-year-old Haryana boy game his best to bag a medal at the Tokyo. First two matches ni great margin tho gelisi, semi-final reach aiyyadu Deepak. Though the semi-final match was lost, we saw him come back and fight for the bronze. He missed the bronze medal with just two points, but the country wholeheartedly appreciated him for his great effort.
Saurabh Chaudhary
The 19-year-old Saurabh is one of the sharpshooters from India. 10m air pistol lo 582 out of 600 score chesi, qualification round lo first place techadu. This gave us all hope for gold. Finals lo seventh place ravadam tho he couldn't win a medal at the Olympics but we've seen him rise in the qualification round. One bad match lost him a medal, but we wish he comes back stronger.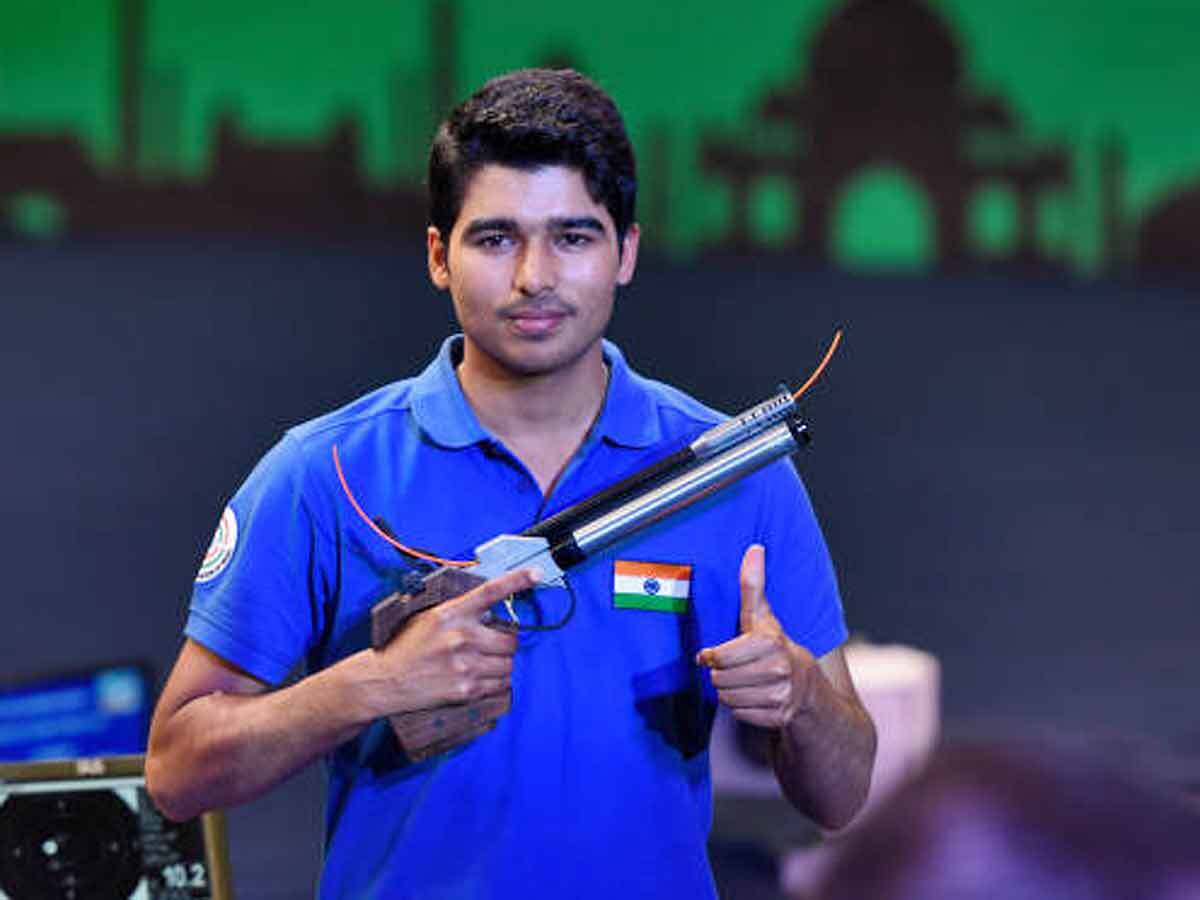 Though they did miss the medal, no doubt they've won millions and zillions of hearts and prayers from across the whole country. We are nothing but extremely proud of how you've performed!
If you wish to contribute, mail us at admin@chaibisket.com
comments
Tags:
aditi ashok
,
hockey
,
olympic champion
,
olympics
,
team sports
,
tokyo
,
tokyo olympics
,
tokyo2020