Meet The Army Martyr's Wife Who Is Fulfilling Her Late Husband's Last Wish, By Joining As a Lieutenant In The Indian Forces
Whenever an army man of our country has been martyred while fighting terrorists at the borders, every single one of our country has cried. But who is the most affected? Their family. A family that loses its support system, its backbone, its pride. But how the family tackles such situations is what catches the eye. Not only is it about accepting realities and moving forward but also living their dreams and last wishes. Today's story is one of those precious picks.
Jyoti Nainwal, a 32-year-old woman from Dehradun that has changed her life from being a housewife to a lieutenant in 3 years. 3 years back tana husband Nayak Deepak Nainwal Kashmir lo jarigina oka terrorist encounter lo chanipoyaru. He was shot in his spine and his chest 3 times. Yet, almost 40 terrorists tho fight chesina tarvata, tana injuries severe avvadam tho martyr aiyyaru.
Ee news valla family ki pedha shock laa tagilindhi. Her wife was left shattered with 2 really little kids. The same year she decided to join the armed forces and fulfill her husband's wish to serve our country and also pay a tribute to her martyr husband.
The women of India. Okkasari edhaina taluchukuntey, chesi chupichestaru. Inti four walls madyalo tana iddari pillalani chuskuntu unde Jyoti ki, SSB exams gurinchi basic knowledge kuda aa time lo ledhu. Kaani valla amma cheppina motivational words, tana husband tho jaarige "Nak emaina aipotey" conversations tanani ee decision tiskodaniki major gaa push chesindhi.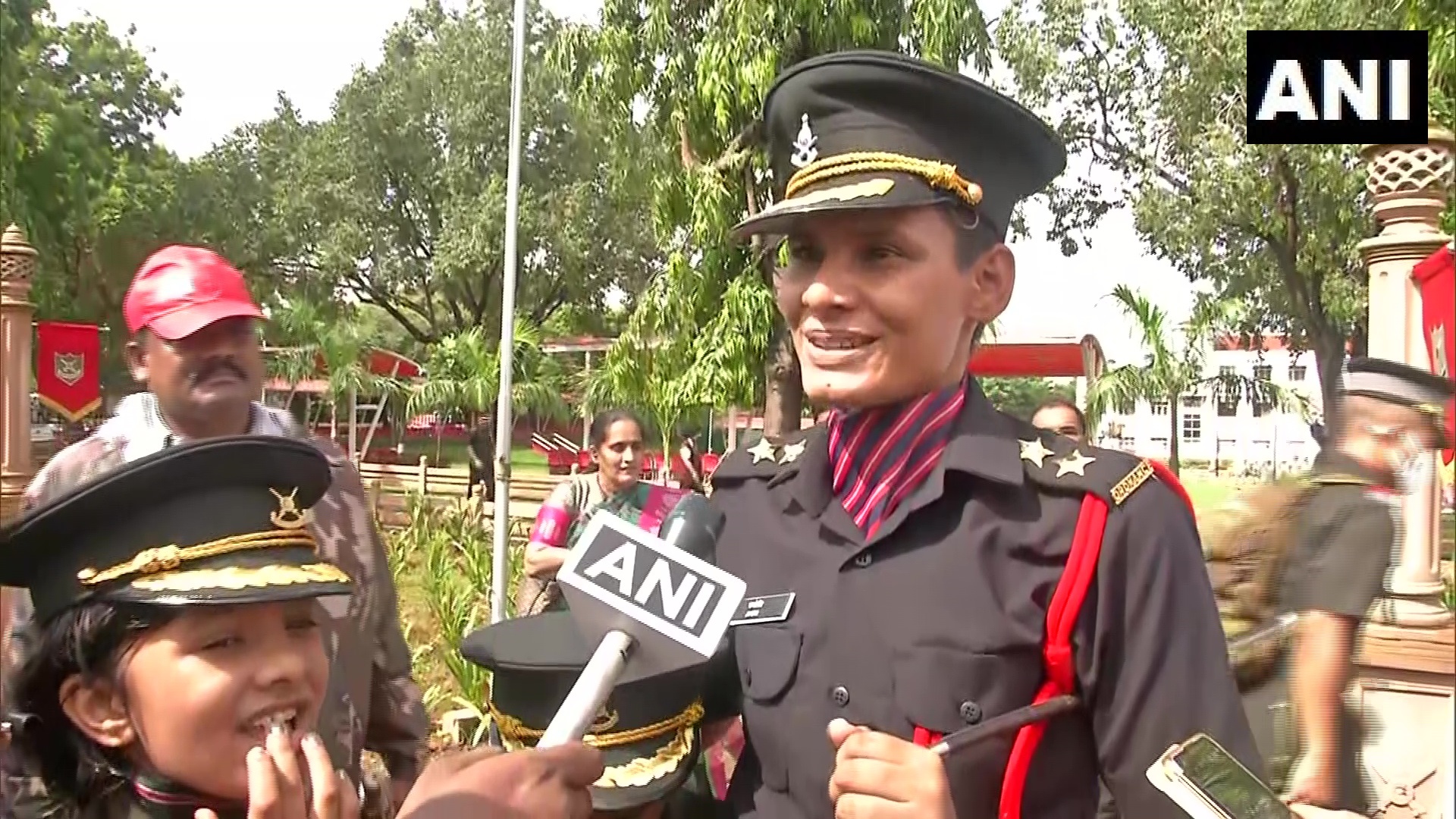 Husband leru kabatti tanu inka intlo undi pillalani chuskuntadi adi society expect chese time lo, valla amma maatalu oka huge impact play chesei.
She said "Beta, take this situation as an opportunity. Don't raise them by giving others' examples, but set yourself as an example in front of them and make them feel proud. Teach them to sail through the ups and downs of life."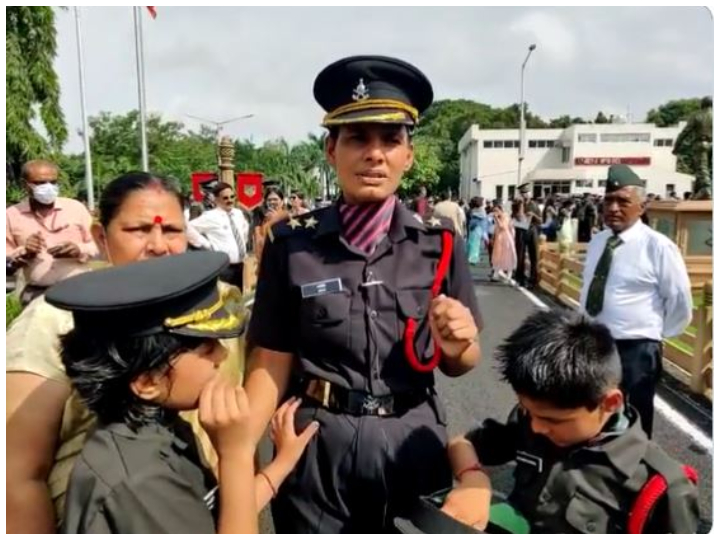 But, joining the Armed Forces is never an easy task for anyone. Amma support, valla brother support tho paatu, The Mahar regiment kuda chala support chesaru. Brigadier Cheema and Col MP Singh, tanani mentor chesi, Selection Service Board exams preparation ki help chesaru. Housewife avvadam valla tana English speaking skills kuda best shape lo undakapovadam tho, chala hardships face chesindhi. But army veterans help tho chala determined gaa prepare aindhi.
Ee year start lo tana fourth attempt lo, SSB exams lo qualify aiyyi Chennai lo eleven months lo severe training chesi finally army officer place lo appoint aiyyaru. Chennai Officers training academy lo jarigina passing out parade lo Lieutenant gaa commission avthu, tanu ee place ki reach avvadaniki credit tana mentors inka family members ki icharu.
#WATCH | Newly commissioned Indian Army Officer Jyoti Nainwal, mother of 2 children is the wife of Naik Deepak Nainwal, who died after being shot while serving our nation in Indian Army operations in J&K in 2018.

(Source: PIB Tamil Nadu) pic.twitter.com/5hlrmGyAtV

— ANI (@ANI) November 20, 2021
Her two kids, the 9-year-old daughter Lavanya and the 7-year-old son Reyansh both were seen cheering for her mother with extreme pride in their hearts dressed up in army uniforms.
"I'm feeling very proud of my mumma, she always used to say that she will become an Army officer, and today she has fulfilled her dream. She is the best mother in the world, I love her very much" her daughter Lavanya said while speaking to the media.
Her courage and willpower to do this are truly amazing. To talk about how the inspiration to do this started, she said
"I never thought I'll go for a job as I was a homemaker. Only when my husband was in the hospital, I saw how the Army takes care of their soldiers. So, I decided to join the Army and my husband's Mahar Regiment helped. I want to tell the wives of other martyrs that we should live in a way that our children don't need to take anyone else as their inspiration"
Goosebumps as I watch Jyoti Nainwal,with her two kids donning the Uniform as an officer in the #IndianArmy. She found her calling after her husband Naik Deepak Nainwal was martyred in an operation in J&K in 2018. Bravo ? So proud ?video @pibchennai @adgpi #JYOTINAINWAL pic.twitter.com/fgZvEoMstw

— Supriya Sahu IAS (@supriyasahuias) November 22, 2021
Her husband has been her guiding force and her strength through all of this. A man she is extremely proud of being a wife to. While talking to the media about her husband, she said
"He gifted us a life of pride which I am trying to carry forward. I'd like to thank my husband's regiment. They stand with me at every step and treat me like a daughter. For brave women, I'd like to become a mother not for birth but for deed, and whatever I live for, will be a gift to my children."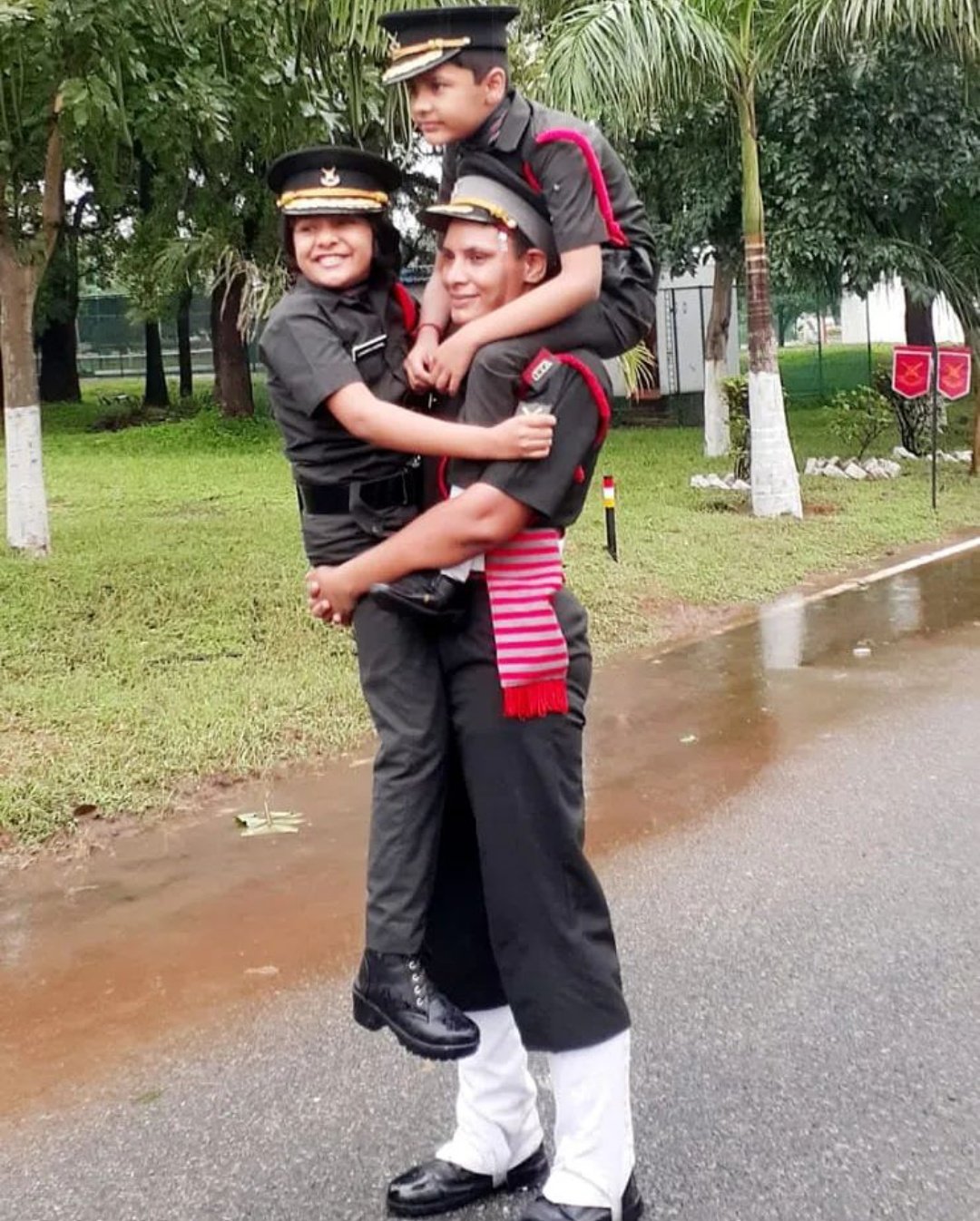 What a lady. What an inspiration she has set for the world. Every single one of us shall rejoice over the wonderful woman our country has.
If you wish to contribute, mail us at admin@chaibisket.com
Up next on Chai Bisket
Daddy Also, Beshhtt Friend Also: Things You'll Relate To If Your Dad Is Your Best Friend
comments
Tags:
army
,
army death
,
army officer
,
army wife