Meet Anurag Nallavelli, A Software Engineer From Hyderabad Who Scaled The Dhaulagiri Peak Without Oxygen Support
Hyderabadis reaching heights (quite literally). It is an absolute delight whenever we hear about one of our own achieving great things and setting new records. And today we talk about one of those Hyderabadis. A techie based in the US climbs Dhaulagiri without oxygen support. He now is the second Hyderabadi ever to summit a peak which is more than 8,000 meters in Nepal.
Anurag Nallavelli, a 30-year-old software engineer that works for Ford Motor Company in the US. His great passion in life is to climb mountains and the boredom of the covid lockdown pushed him to pursue mountaineering much more seriously.
Anurag tana schooling Hyderabad lo complete chesi, computer science lo bachelor's degree kosam Toronto, Canada ki velladu. And then, IT lo masters complete cheyyadaniki Manchester ki shift aiyyadu. 2015 lo Ford Motors tho work chesthu US lo settle aiyyadu. US lo unnapude mountains taana calling ani realise aiyyadu.
Life lo bigger things ni achieve cheyyali ante, mana limits ni push cheyyali ani nammutadu, Anurag. And anni obstacles ni cross chesi, September 28, 2021 lo 8163-meter high inka world's eighth highest peak Manaslu ni without oxygen scale chesaru.
When he was asked about his feelings after successfully completing the Manaslu peak, he said "When you are on the top, you must be aware that you are only halfway through the journey. The other half is climbing down and that can be dangerous too."
And this year, the Dhaulagiri peak. Anurag April 9th roju world's seventh highest peak ni without any oxygen supplements successful ga scale chesadu. But, kindiki dige tappudu frost bite avvadam tho tana left hand ki injury aindhi. So, ippudu tanu family tho Karmanghat lo untu recover avtunnadu.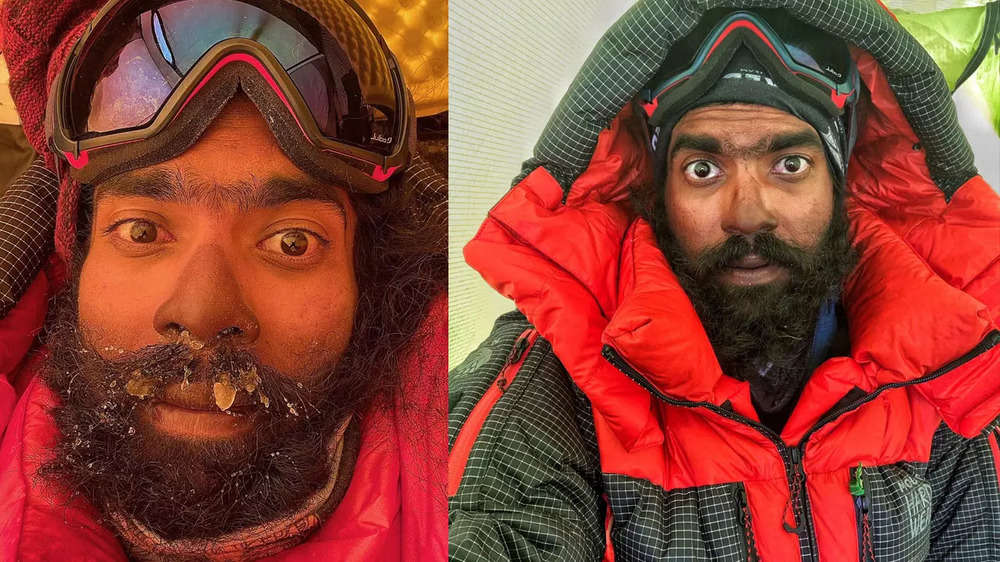 6000 metres kanna ekkuva manam vellidam ni eppudu 'death zone' ani antaru. Anurag tana victory kosam oka firm decision inka will power tho ee summits ni climb chesadu. Oxygen supplements tiskunte use cheyyadaniki tempt aiyye chances unnayi ani eppudu supplements tiskoni vellladu.
As Anurag is someone who believes in pushing his limits, he intends to scale all the higher peaks in the world. And his ultimate goal in life is to climb Mount Everest without oxygen. He also wants to scale all the higher peaks in the world.
If you wish to contribute, mail us at admin@chaibisket.com
Up next on Chai Bisket
Meet Lakshmikanth Reddy, An Autorickshaw Driver's Son Who Got Into IIM Ahmedabad
comments
Tags:
mountaineer